ORCID UK consortium at Open Repositories 2019
The Jisc UK ORCID Support Team was represented by Balviar Notay and Monica Duke at the Open Repositories 2019 conference held in Hamburg between 10th and 13th June, 2019. They presented a paper on behalf of the UK ORCID consortium giving an overview of the experience and growth of the consortium, with a focus on sustainability.
Nice view of the @or2019 venue from the hotel room #OpenRepo2019 #or2019 pic.twitter.com/ch6EYeFidE

— Dan Field (@DanField) June 10, 2019
There were some key messages from the presentation which considered how to build value in a community such as the ORCID UK consortium, and what helps to keep it sustainable?
Work was needed before the consortium was launched
Interest in Persistent Identifiers was evident in Jisc and the community for several years prior to the consortium, with many events and discussions taking place. Activities that happened before the UK ORCID consortium was launched included working across stakeholder groups which resulted in a joint statement of support for ORCID, a Jisc-ARMA pilot with eight universities, which produced a cost-benefit report, and a survey to determine how many organisations would become members if a consortium was offered.
We deliver a range of support channels and activities for our members
As the UK was one of the first consortia to launch, there was no template available for how to deliver support. The consortium and its support was built from the ground up, with input from ORCID. The support that is available to members of the consortium ranges across events, a website, dedicated resources, a helpdesk and other one to one support. The approach is two-pronged: to facilitate a sustainable community that supports one another, and providing localised and tailored support contextualised to the need of the UK consortium and the individual members. Support cuts across many topics, from membership to policy, technical matters to advocacy.

The different support areas delivered by the consortium

Growth is closely monitored (both researcher numbers and integrations)
Although the ultimate measure of success for the consortium is to deliver value for the members, the definition of what it means to deliver value is a work in progress, especially since it is recognised that the benefit of an identifier like ORCID takes a few years to be harnessed. In the meantime, consistent growth in the number of researchers linked to the UK shows a strong uptake trend visible in the statistics (although see this blog post on why this is a tricky measure). The Jisc support team closely monitors the development of integrations that connect institutional systems to the ORCID API, as this is a key way for members to gain benefit.

Integrations by vendor system in the UK consortium

We have worked with the community to progress the technical infrastructure, and will continue to do so
Monitoring integration progress, and tracking the institutional systems that institutions are using, helps us to identify gaps where vendor systems can be enhanced to add more features to take full advantage of the ORCID member API. One gap that was identified early on in the lifetime of the consortium was a fully featured plugin for eprints that the community could converge on. Jisc had a key role in making the plugin become available. More recently, Jisc has worked with members using Symplectic Elements to run a survey, and we look forward to that CRIS, and others, developing the full features that their customers, and the members of our consortium, wish to have available when connecting to ORCID.
The community values our events, especially the opportunity to meet and communicate with peers
Feedback from our events consistently echoes how much value our members get from spending time with their colleagues from other institutions, and exchanging practice and advice with each other. These are some comments just from our 2019 members day event about participants' objectives and what they took from the day:

"I wanted to network with other people using ORCID and also contribute to the community"
"Meeting colleagues from other institutions and sharing the pain!"
"Discussions with other people and sharing experiences talking to institutional representatives and developers… all at the same time"
"The opportunity to hear from colleagues working with ORCID implementations at other institutions."
"To get inspiration for writing an institutional strategy for further implementation of ORCID, and through the presentations and discussion sessions I attended plus hearing about ORCID projects and the case studies, I certainly got inspiration."
"I wanted to know more about how other institutions were promoting and using ORCiDs. This was well covered in the days presentations, and also in the breakout sessions."
"Meeting attendees"
"Hearing other people's experiences"
"Opportunity to learn from the experience of others."

Our work is embedded in international practice and initiatives
The strength of ORCID as a researcher identifier is in the links that can be made with other entities such as organisations, funders, projects, publications and other research outputs. Jisc is actively engaged with initiatives for standards across all of the scholarly communications cycle. Examples include ROR, RAID, Dublin Core Metadata Initiative, and FREYA.
Business modelling requires careful planning to keep the consortium viable
Jisc provided a subsidy in the first phase of the consortium to help get it off the ground. The consortium has now moved to a self-sustainable phase and the transition was made successfully in 2018-2019. Lessons learned include that business planning needs to be started early and effective communications with the members and their key contacts are essential.
Spinning plates
In conclusiton, developing a sustainable consortium requires the delicate balancing of many activities such as developing infrastructure, monitoring integration, engaging the community, developing business modelling, communications planning, gathering and synthesising requirements and international engagement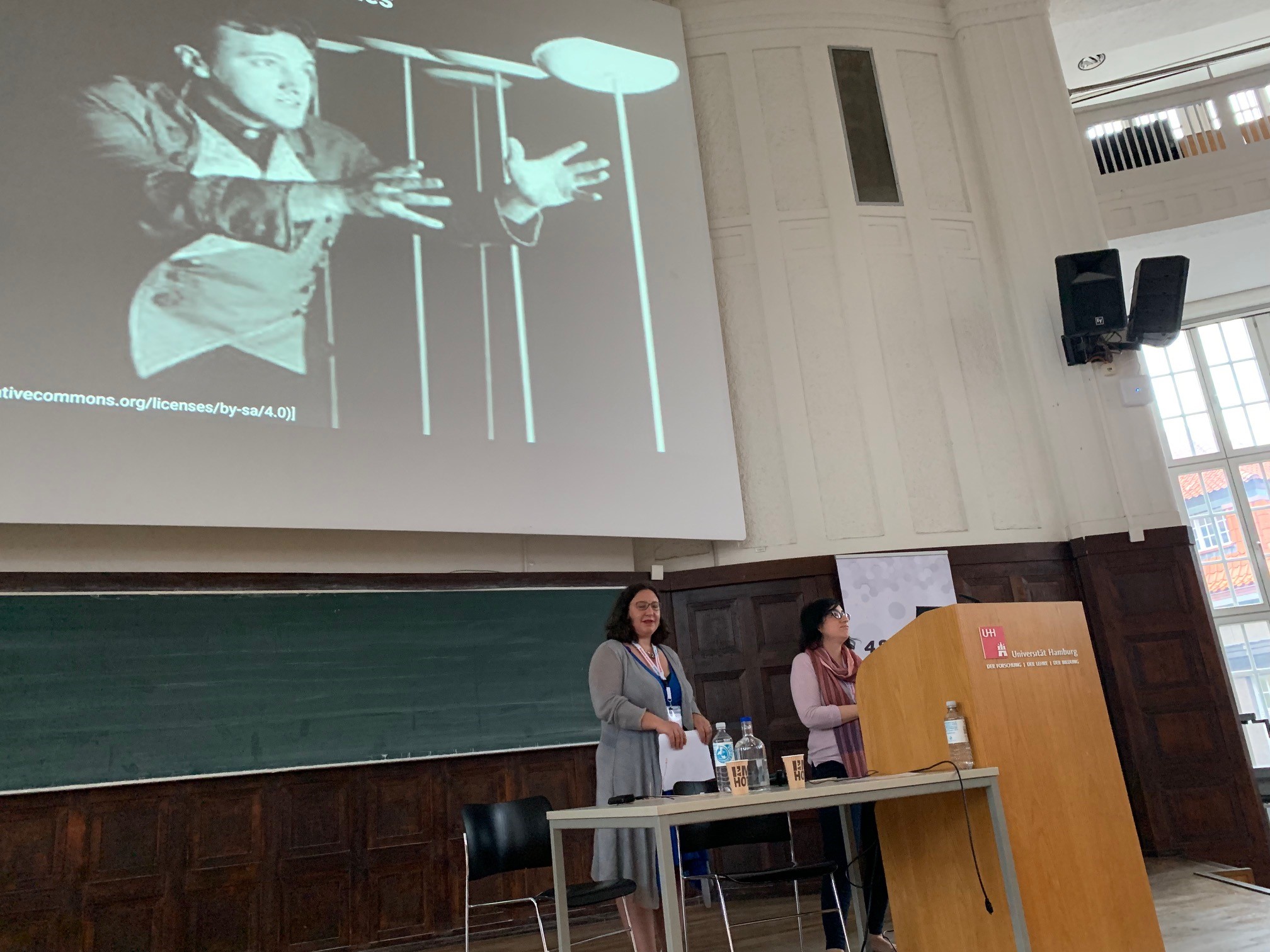 We are particularly proud that the work of the UK ORCID consortium has been recognised twice by ORCID at their consortia leads workshops, first in 2018 when Jisc won the kickstarter award, and in 2019 when the consortium received an award for "Excellence in investing in supporting infrastructure"