Excellent it is…….UK Consortium wins award from ORCID
The UK ORCID consortium has been recognised as a community that works together for the common good. Jisc is proud to serve this community in the role of consortium lead. The award was given by ORCID officially "For excellence in investing in supporting infrastructure" aka the "Yoda" – For being the force that binds us together.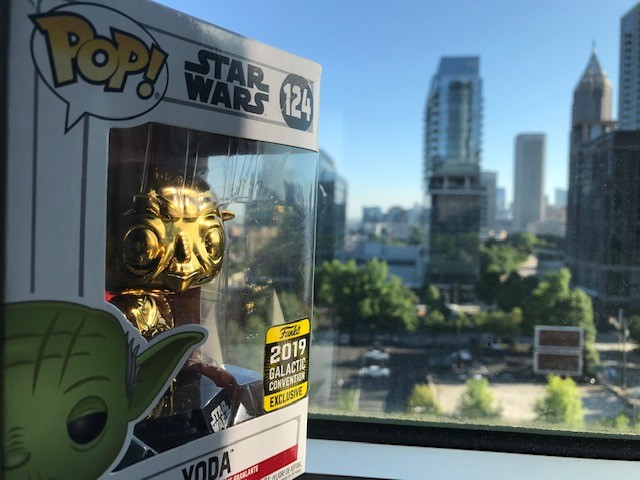 The initiative to work on an eprints.org plugin to achieve the best functionality for members connecting to the ORCID API was highlighted as typical of how our UK member community works. The ground work on describing the requirements was lead by member institutions. Jisc supported the development in various ways, including leading on writing the specification (with special mention to Owen Stephens, working as a consultant with the Jisc team). The work continues after the release of the software, with hosting services in the UK supporting the members with testing and setting up their integrations, and the community working together on documentation, communication with researchers, and suggested improvements. Read more.
The award was presented to Adam Vials Moore, from the Jisc ORCID support team, who represented the UK Consortium at the ORCID meeting in Atlanta for Consortium Leads, held this week. Check out the Twitter feed from @ORCID_Org for reporting from that event.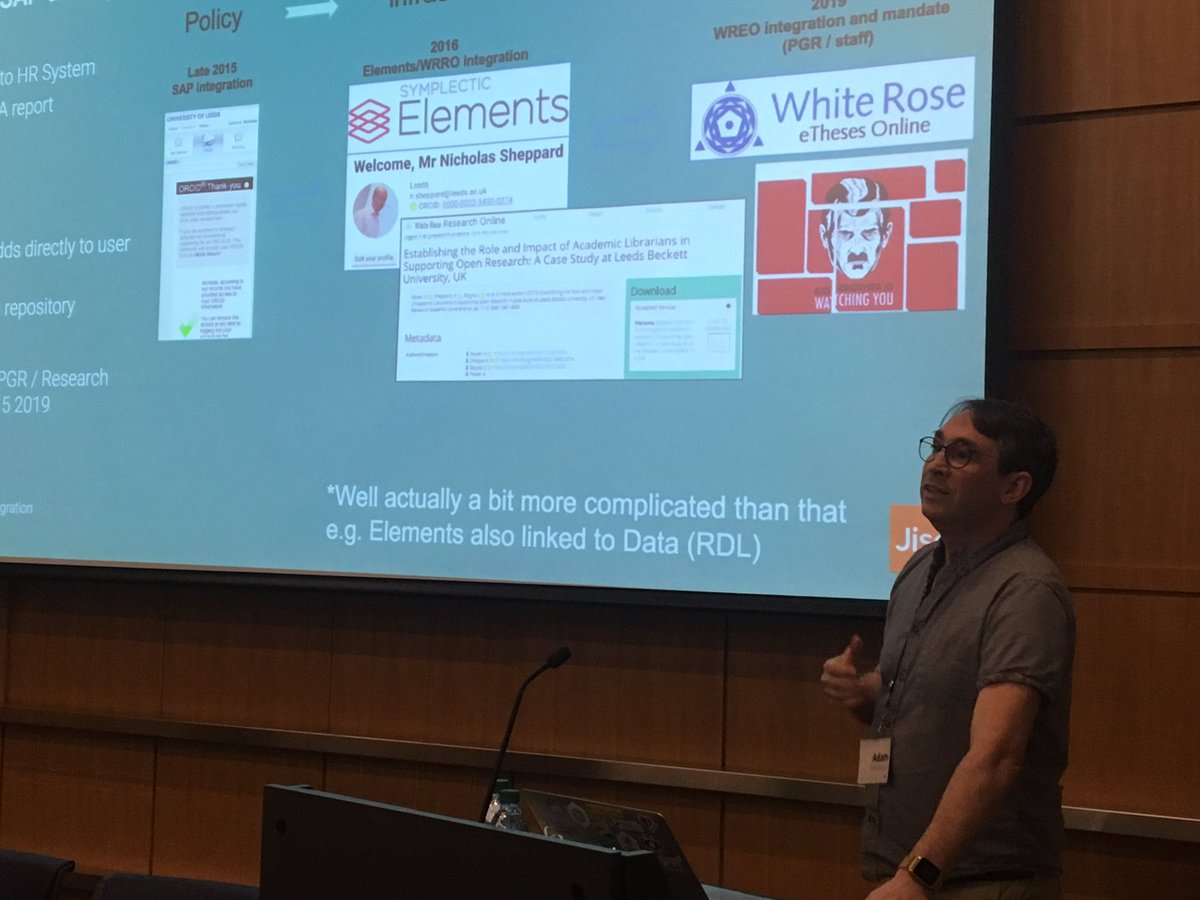 Updated with link to blog post from ORCID Recognizing Our Consortia Lead Organisations